2021 – Volume 32
Volume 32 (2021) is printing now and will be sent to all subscribers end 2021. It has 212 pages and 18 illustrations, mostly in colour. The beautiful marbling on the cover is from the 1775 'New Edition' of Tristram Shandy, Volume 3, p. 22. See Contents and Abstracts and how to order Volume 32 (2021).
2022 – Volume 33
The next Volume 33 (2022) will be the last volume of The Shandean in its present printed & paid form and can be ordered here. More information of this last and special volume will follow later.
2023 – From print to open access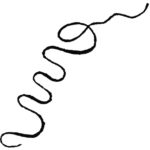 From 2023 onwards we will continue – free of charge – in open access format as The Shandean Online via the same and well-known website shandean.org.